Mobile ChipperBiomass Chippers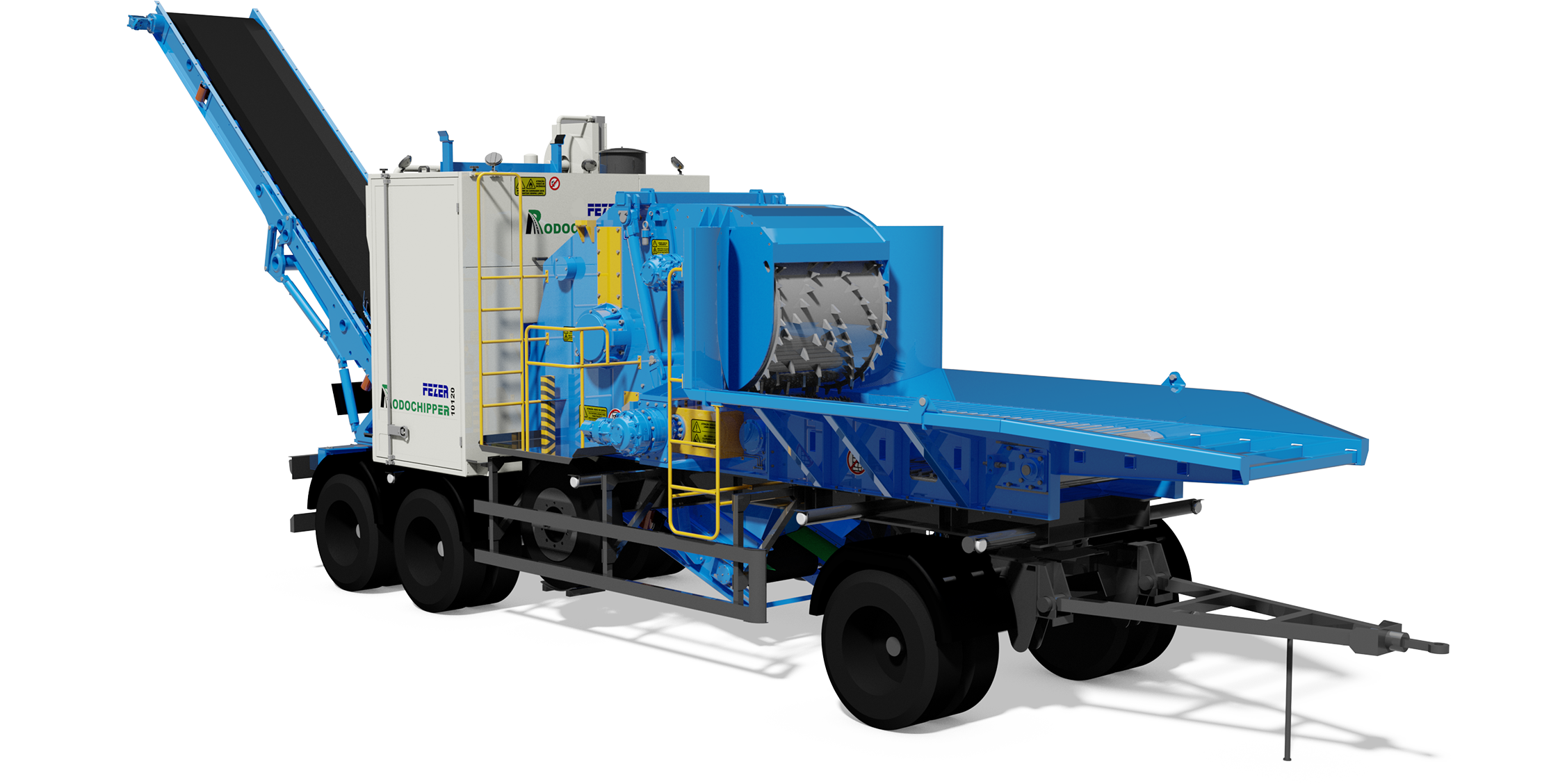 The Mobile Chipper is a machine of extreme robustness, developed especially for the
severe regime of work directly in the forest and with varied types of materials such as solid wood (logs), forest residues (branches, logs tips, roots) or wood residues (hulls, refills, logs, veneers, etc.).
It is assembled on road trailer with robust frame and license to road transportation.
Thanks to its compact construction, all dimensions and weight are within legal limits without need to special license or special transport trucks.